If you've never had Chicken Cordon Bleu made this way then you have never tasted the best chicken recipe in the world because I truly think that this is the best grilled chicken dish that I've ever had in my life.
You could make this dish with chicken breasts but I think you'll believe that made with chicken thighs that this is quite possibly the best grilled chicken recipe that you've ever tasted in your life. Yes it really is that good. Try it and I think you'll agree. And chicken thighs have so much more flavor than chicken breasts. Try it both ways and I think you'll agree that chicken thighs are just packed with flavor compared to chicken breasts. And the chicken thighs are usually about a third the cost of chicken breasts.
I pick out a pack of large chicken thighs to make this recipe with and I look for large chicken thighs. I then carefully remove the bone from each chicken thigh and the skin. Once you have the skin and bone removed you'll want to marinade the prepared chicken thighs in liquid Italian Dressing for at least four hours. You can do it over night if you want to. After the chicken gets through soaking in the marinade shake off any excess dressing before you proceed with the recipe.
You want to split each chicken thigh carefully almost in half cross ways across the chicken thigh so you have a pocket to put a thin slice of baked ham and a slice of Swiss cheese in. I also put a teaspoon of real butter inside with the cheese and ham. I then secure the whole thing with a toothpick.
You want your grill to be hot when you get ready to cook your chicken. Spray the grill grates with vegetable cooking spray. Cook your stuffed chicken thighs on one side until they are done on that side and then flip the chicken thighs over.
You don't want the chicken thighs to burn or get over done and dry out. Keep a spray bottle of water near your grill in case you have to put out any small fires on your grill.
Chicken Cordon Bleu Sauce
You'll want to make the below sauce for your Chicken Cordon Bleu and serve it over your chicken and also over your mashed potatoes.
Chicken Cordon Bleu Sauce
1. One Cup Chicken Broth.
2. One Cup Whole Milk.
3. Four Tablespoons Butter.
4. One Tablespoon Dry Sherry.
5. Four Tablespoons Plain All Purpose Flour.
6. One Tablespoon Dijon Mustard.
7. One Teaspoon Ground Sea Salt.
8. One Teaspoon Ground Black Pepper.
9. One Tablespoon Dried Ground Parsley.
You will want to start by heating your butter in a large skillet until it is just melted and then with a wire whisk work the plain all purpose flour into the butter.
Let the flour brown slightly but do not burn your flour. When it is slightly brown work everything else into the pan and keep stirring with a wire whisk to get everything very well mixed together. Cook on low heat until it is thickened like gravy. You can then spoon some of this delicious sauce over each serving of Chicken Cordon Bleu.
I think once you ever taste this wonderful dish that you'll agree that its one of the best chicken dishes that you've ever tasted in your life. It really is that delicious.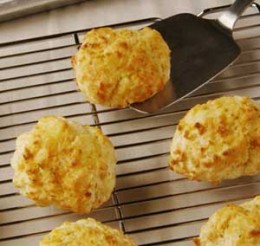 You can serve a green salad with this delicious chicken dish and homemade cheddar bay biscuits. Just click that link for the recipe.
CLICK HERE FOR BEFORE ITS NEWS

Thomas Byers known as Crazyhorsesghost at Hub Pages has been an award winning chef for over fifty years now and he loves sharing recipes with people. Thomas has now won close to $100,000 in cooking contests.